HR Manager (Sr. Business Partner)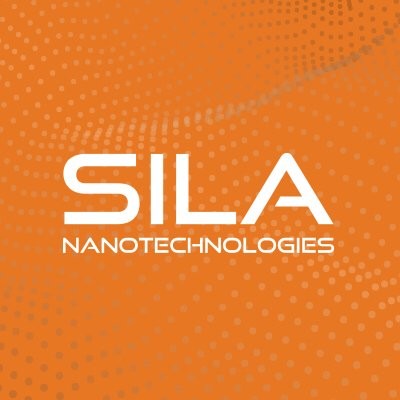 Sila Nanotechnologies
People & HR
Moses Lake, WA, USA
Posted on Tuesday, November 21, 2023
About Us
We are Sila, a next-generation battery materials company. Our mission is to power the world's transition to clean energy. To create this future, our team is building a better lithium-ion battery from the inside out today. We engineer and manufacture ground-breaking battery materials that significantly increase the energy density of batteries, while reducing their size and weight. The result? Smaller more powerful batteries that can unlock innovation in consumer devices and accelerate the mass adoption of electric cars to eliminate our dependence on fossil fuels. We're tackling one of the biggest challenges of our time every day, and together we're redefining what's possible. Are you ready to be a part of a team committed to changing the world?
Who You Are
The HR Manager is responsible for aligning business objectives with employees and management at our first industrial plant in Moses Lake, WA. The position formulates partnerships across the HR function to deliver value-added service to management and employees that reflects the business objectives of the organization. The HR Manager maintains an effective level of business literacy about the business unit's financial position, its midrange plans, its culture and its competition.
Responsibilities and Duties
Partner effectively with the Plant 2 organization, Moses Lake community, and Alameda corporate office on Learning & Development, Recruiting and Staffing, HR Services, Employee and Labor Relations, and Compensation.
Work with Plant 2 leaders to develop highly effective organizational structures, provide metrics to determine team health, and support role clarity.
Work closely with management and employees to improve work relationships, build morale, and increase productivity and retention.
Consult with front line supervision, providing HR guidance when appropriate.
Analyze trends and metrics in partnership with the corporate group to develop solutions, programs and policies.
Manage and resolve complex employee relations issues. Conduct effective, thorough and objective investigations.
Maintains in-depth knowledge of legal requirements related to day-to-day management of employees, reducing legal risks and ensuring regulatory compliance. Partners with the legal department as needed/required.
Creates, maintains, and improves HR policy and interpretation for the Moses Lake facility
Identifies training needs for business units and individual executive coaching needs. Participate in evaluation and monitoring of training programs to ensure success.
Knowledge and Skill Requirements
Excellent verbal and written communication skills. Fluency in Spanish or other languages is a plus.
Ability to comprehend, interpret, and apply the appropriate sections of applicable laws, guidelines, regulations, ordinances, and policies.
Excellent mediation skills.
Ability to acquire a thorough understanding of the organization's hierarchy, jobs, qualifications, compensation practices, and the administrative practices related to those factors.
High level working knowledge of federal and Washington state labor laws as well as OSHA standards.
Minimum of 8 years of experience resolving complex employee relations issues.
Minimum of 5 years of experience as an HR Manager/ Sr. HR Business Partner in a growing organization. Manufacturing experience required
Working knowledge of multiple human resource disciplines, including compensation practices, organizational diagnosis, employee and union relations, diversity, performance management, and federal and state respective employment laws.
PHR, SPHR, SHRM Certified Professional (SHRM-CP) or SHRM Senior Certified Professional (SHRM-SCP) credential or similar or ability to obtain certification within one year of employment.
Proficient with HR software including ADP WorkforceNow, Greenhouse, Lattice, and CultureAmp.
Physical Demands and Working Conditions
Wear personal protective equipment including, but not limited to, a lab coat, gloves, safety glasses, and steel toe safety shoes
Move long distances (such as from building to building) and be stationary for extended periods of time
Operate a computer and other office equipment, such as a laptop, copier/printer, etc in a fixed location
The starting base pay for this role is between $141,000 and $197,000 at the time of posting. The actual base pay depends on many factors, such as education, experience, and skills. Base pay is only one part of Sila's competitive Total Rewards package that can include benefits, perks, equity, and bonuses. The base pay range is subject to change and may be modified in the future.
Working at Sila
We believe that building a diverse team at Sila helps us amplify our individual talents. We are an equal opportunity employer and committed to creating an inclusive environment where good ideas are free to come from anyone. We are proud to celebrate diversity and all qualified applicants are considered for employment without regard to gender, race, sexual orientation, religion, age, disability, national origin, or any other status protected by law.