Senior Financial Analyst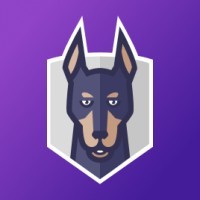 Snyk
IT, Accounting & Finance
Bucharest, Romania
Posted on Thursday, July 27, 2023
Every day, the world gets more digital thanks to tens of millions of developers building the future faster than ever. But with exponential growth comes exponential risk, as outnumbered security teams struggle to secure mountains of code. This is where Snyk (pronounced "sneak") comes in. Snyk is a developer security platform that makes it easy for development teams to find, prioritize, and fix security vulnerabilities in code, dependencies, containers, and cloud infrastructure — and do it all right from the start. Snyk is on a mission to make the world a more secure place by empowering developers to develop fast and stay secure.
We're looking for a Senior Financial Analyst - Revenue Operations to join our Revenue Recognition team!
The candidate will have a financial analyst background specifically dealing with Annual Recurring Revenue (ARR) metrics, bookings and order processing, both working in Salesforce and NetSuite and in working across functional teams in a fast-paced environment with a collaborative spirit. They will have incredible attention to detail and play a critical part of the month, and quarter-end processes and financial statement reporting procedures. They will also collaborate closely with stakeholders outside of the finance team including deal desk, IT, strategy ops, FP&A and others.
Role Location: Cluj, Romania
You'll Spend Your Time:
Drive cross-functional improvements with deal desk, sales ops and GTMA teams to coordinate and resolve SFDC booking and Annual Recurring Revenue matters.

Develop and maintain disaggregated revenue analytics schedules to align with broader profitability and GTM initiatives and provide critical insight for investors

Lead Annual Recurring Revenue (ARR) booking reconciliation & assurance process to ensure the critical business metric is reliable, consistent and predictable for executive team and board level reporting.

Perform detailed reconciliation and analysis to ensure that SFDC bookings accurately translate through the Annual Recurring Revenue waterfall.

Perform quarterly financial disclosures for ARR, Disaggregated revenue, and RPO for financial disclosures and board of director reporting

Proactively identify bookings issues, develop a resolution and own cross-functional resolution process through completion.

Create quarterly business analysis on ARR, RPO and other key metrics for the leadership team to support Board of Directors dashboards

Perform quarterly financial disclosures for ARR, Disaggregated revenue, and RPO for financial disclosures and board of director reporting
What You'll Need:
Experience working with Annual Recurring Revenue metrics and ASC 606 revenue recognition and reporting experience
Familiar with Salesforce and Netsuite
Self-driven problem solving mindset with ability to take ownership and drive resolutions to completion
Advanced excel user and qualified to analyze large data sets
We'd be Lucky if You:
Come with more than 5 years experience in order processing, revenue accounting and financial analysis

Experience with hyper growth pre-IPO software experience and SOX control experience

Skilled in collaboration with individuals across departments and at all levels of the organization
#LI-RC5
We care deeply about the warm, inclusive environment we've created and we value diversity – we welcome applications from those typically underrepresented in tech. If you like the sound of this role but are not totally sure whether you're the right person, do apply anyway!
About Snyk
Snyk is committed to creating an inclusive and engaging environment where our employees can thrive as we rally behind our common mission to make the digital world a safer place. From Snyk employee resource groups, to global benefits that help our employees prioritize their health, wellness, financial security, and a work/life blend, we aim to support our employees along their entire journeys here at Snyk.
Benefits & Programs
Prioritize health, wellness, financial security, and life balance with programs tailored to your location and role.
Flexible working hours, work-from home allowances, in-office perks, and time off for learning and self development
Generous vacation and wellness time off, country-specific holidays, and 100% paid parental leave for all caregivers
Health benefits, employee assistance plans, and annual wellness allowance
Country-specific life insurance, disability benefits, and retirement/pension programs, plus mobile phone and education allowances