Sr. Build Engineer, Chamber and Nozzle (Raptor)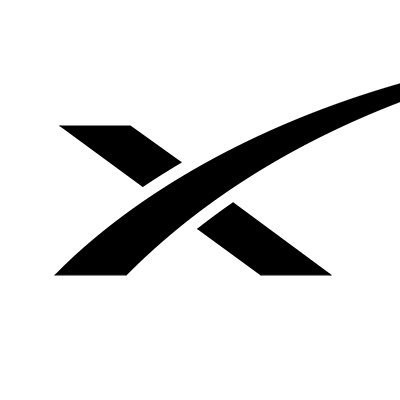 SpaceX
hawthorne, ca, usa
Posted on Friday, March 10, 2023
SpaceX was founded under the belief that a future where humanity is out exploring the stars is fundamentally more exciting than one where we are not. Today SpaceX is actively developing the technologies to make this possible, with the ultimate goal of enabling human life on Mars.
SR. BUILD ENGINEER, CHAMBER AND NOZZLE (RAPTOR)
As a Raptor engineer at SpaceX you will have the opportunity to apply your knowledge, experience, and creativity to develop hardware at the cutting edge of space technology. You will work on the engines that will ultimately extend humanity's reach beyond the earth and moon. In this role, you will be the engineer responsible for the rapid manufacture and integration of parts, processes, and assemblies used on our next generation vehicles, providing input to both design/development and production.
RESPONSIBILITIES:
Own parts, processes, and assemblies within Raptor thrust chamber and nozzle extension manufacturing
Work closely with design/development engineers and fabrications shops (internal and external) to build and assemble parts
Develop manufacturing and test processes and procedures, including layouts of production facilities
Ensure that all parts are fabricated or purchased at the correct rate to facilitate the Raptor build schedule
Own tool design and development
Resolve nonconformance and manufacturing discrepancies by interfacing with cross-functional teams
Manage the transition of prototype parts from development to production
Drive continual improvements for future builds and designs
Identify, coordinate, and drive design changes related to department priorities such as simplification, reliability, and performance
BASIC QUALIFICATIONS:
Bachelor's degree in an engineering discipline
5+ years of hands-on fabrication, assembly, testing, and/or project management experience via professional industry experience
PREFERRED SKILLS AND EXPERIENCE:
Master's degree in an engineering discipline
Ability to work well in an integrated and collaborative team environment including daily interactions with technicians, engineers, and managers
Experience with manufacturing techniques, processes, and equipment such as machining, welding, forming, tube bending, and structural assembly
Understanding of test methods/setups and data acquisition systems
Experience generating, reading, and interpreting engineering drawings
Experience with Design for Manufacturing (DFM)
Ability to prioritize and execute tasks against an aggressive schedule
Self-motivated to drive continuous improvement in all aspects of work
Great attitude in the face of extreme challenges
Highly detail oriented with excellent organizational skills
ADDITIONAL REQUIREMENTS:
Willingness to travel in support of launching and testing of hardware (up to 10%)
Willingness to work extended hours and weekends as needed to support production and launch cadence
COMPENSATION AND BENEFITS:
Pay range:
Propulsion Engineer/Senior: $125,000.00 - $175,000.00/per year
Your actual level and base salary will be determined on a case-by-case basis and may vary based on the following considerations: job-related knowledge and skills, education, and experience.
Base salary is just one part of your total rewards package at SpaceX. You may also be eligible for long-term incentives, in the form of company stock, stock options, or long-term cash awards, as well as potential discretionary bonuses and the ability to purchase additional stock at a discount through an Employee Stock Purchase Plan. You will also receive access to comprehensive medical, vision, and dental coverage, access to a 401(k) retirement plan, short & long-term disability insurance, life insurance, paid parental leave, and various other discounts and perks. You may also accrue 3 weeks of paid vacation & will be eligible for 10 or more paid holidays per year.
ITAR REQUIREMENTS:
To conform to U.S. Government export regulations, applicant must be a (i) U.S. citizen or national, (ii) U.S. lawful, permanent resident (aka green card holder), (iii) Refugee under 8 U.S.C. § 1157, or (iv) Asylee under 8 U.S.C. § 1158, or be eligible to obtain the required authorizations from the U.S. Department of State. Learn more about the ITAR here.
SpaceX is an Equal Opportunity Employer; employment with SpaceX is governed on the basis of merit, competence and qualifications and will not be influenced in any manner by race, color, religion, gender, national origin/ethnicity, veteran status, disability status, age, sexual orientation, gender identity, marital status, mental or physical disability or any other legally protected status.
Applicants wishing to view a copy of SpaceX's Affirmative Action Plan for veterans and individuals with disabilities, or applicants requiring reasonable accommodation to the application/interview process should notify the Human Resources Department at (310) 363-6000.