Fall 2023 Engineering Internship/Co-op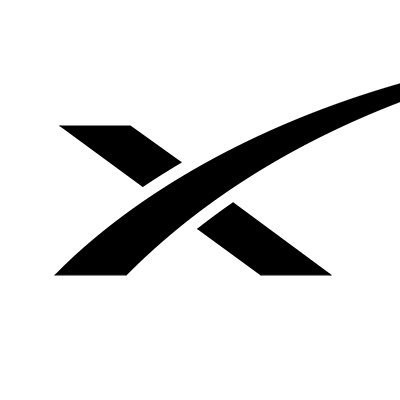 SpaceX
Remote
Posted on Wednesday, March 22, 2023
SpaceX was founded under the belief that a future where humanity is out exploring the stars is fundamentally more exciting than one where we are not. We are developing the technologies to make this possible, with the ultimate goal of enabling human life on Mars.
FALL 2023 ENGINEERING INTERNSHIP/CO-OP
SpaceX seeks extraordinary students to join us for engineering roles in Fall 2023. As an intern, you will work closely with your mentor and other employees who will help you apply your knowledge and grow your skills on projects that have a significant impact. You'll also get to have some fun and network with other interns and employees through optional social and professional events. If you've demonstrated a commitment to academic success and motivation to apply your knowledge outside of the classroom, you are a great candidate!
Internships are available with a variety of engineering teams across the company including design, manufacturing and operations at Brownsville, TX; Cape Canaveral, FL; Hawthorne (Los Angeles), CA; Irvine, CA; McGregor (Waco), TX; Redmond (Seattle), WA; and Vandenberg, CA.
BASIC QUALIFICATIONS:
Must be enrolled in a bachelor's degree program in an engineering, physics or math discipline by the start of employment
3+ months of applied engineering experience (internship, laboratory, and personal/team project experience is applicable)
PREFERRED SKILLS AND EXPERIENCE:
GPA of 3.5 or above
6+ months experience of application of technical skills outside of the classroom (examples: laboratory, research, extracurricular project teams, volunteering, personal projects or prior internship/work experience)
Ability to work well in an integrated collaborative team environment, including frequent interactions with technicians, other engineers, and managers
Ability to work effectively in a dynamic professional setting with changing needs and requirements
ADDITIONAL REQUIREMENTS:
Able to work full time, onsite for a minimum of 12 consecutive weeks beginning in August or September 2023
Able to provide own transportation for positions at Brownsville, Cape Canaveral, McGregor and Vandenberg locations
COMPENSATION AND BENEFITS:
Pay range:
Engineering Intern/Freshman/Sophomore: $28.00/hour
Engineering Intern/Junior/Senior: $30.00/hour
Your salary will be determined by academic level. Pay is just one part of your total rewards package at SpaceX. You may also be eligible for a stipend to subsidize relocation costs, as well as access to our comprehensive medical coverage and a 401(k) retirement plan. Students joining SpaceX through our internship program will receive the opportunity to attend presentations from company leaders, social and networking events, as well as professional and personal development trainings. Interns are also eligible for paid company holidays. SpaceX offers 10 or more paid holidays per year.
ITAR REQUIREMENTS:
To conform to U.S. Government export regulations, applicant must be a (i) U.S. citizen or national, (ii) U.S. lawful, permanent resident (aka green card holder), (iii) Refugee under 8 U.S.C. § 1157, or (iv) Asylee under 8 U.S.C. § 1158, or be eligible to obtain the required authorizations from the U.S. Department of State. Learn more about the ITAR here.
SpaceX is an Equal Opportunity Employer; employment with SpaceX is governed on the basis of merit, competence and qualifications and will not be influenced in any manner by race, color, religion, gender, national origin/ethnicity, veteran status, disability status, age, sexual orientation, gender identity, marital status, mental or physical disability or any other legally protected status.
Applicants wishing to view a copy of SpaceX's Affirmative Action Plan for veterans and individuals with disabilities, or applicants requiring reasonable accommodation to the application/interview process should notify the Human Resources Department at (310) 363-6000.
TEAM DESCRIPTIONS:
AVIONICS: Designs, develops, manufactures, tests, analyzes and integrates all electronic hardware. This includes but is not limited to: power conversion units, analog and digital circuit boards, FPGA's, communication system units and firmware as well as enclosure and wire harness development.
BUILD RELIABILITY: Ensures quality production of assemblies and piece parts that flow into the production of the vehicle and proactively improve the vehicle reliability. This group develops standard tools, processes, methods, design adjustments and requirements to ensure production reliability.
CUSTOMER OPERATIONS AND INTEGRATION: Serves as the main interface between technical teams and customers to ensure our missions are successful and timely. This group encompasses the Space Operations team, which focuses on revolutionizing spaceflight operations for cargo and crew Dragon missions, as well as future company missions. There are roles in product management, mission management, mission engineering and proposal development.
FLIGHT RELIABILITY: Reviews and certifies the vehicle's test and flight readiness. This team works to maintain safe, reliable practices during operations and to bridge operational and design challenges between test and launch. Flight Reliability interacts with the engineering, production, test and launch teams from the planning stage all the way to launch for the purpose of reviewing the vehicle configuration and status.
LAUNCH ENGINEERING: Fly, recover, fly again. The Launch team works at our Florida launch sites, our South Texas facility and Hawthorne headquarters on our Falcon 9, Falcon Heavy and Starship launch vehicles. Teams within this organization include but are not limited to: Ground Operations, Payload & Vehicle Integration, Recovery Engineering, Fleet Management, Launch Site Systems and Development Test.
MATERIALS ENGINEERING: Creates materials solutions to expand the capabilities of current vehicles and to push design boundaries for our future ones. They cover a wide range of materials disciplines from alloy development, large scale composite structures, additive manufacturing and traditional aerospace materials. This group's work supports new designs, enabling re-usability of rockets and materials research focused on interplanetary travel.
PRODUCTION: Leveraging best-practices from a wide variety of industries, SpaceX aims to scale its production rate beyond that of any other launch company in the world. The Production group provides hands-on experience in a fast-paced environment with cutting edge technology. This group includes but is not limited to: Launch Vehicle and Spacecraft Assembly, Industrial Engineering, Integration & Test, and Manufacturing Engineering.
PROPULSION: Creates advanced rocket and spacecraft propulsion systems. This team designs, analyzes, builds and tests engines that will one day take humans to Mars. SpaceX currently builds more rocket engines than any other organization in the country. Furthermore, the design and performance parameters of SpaceX engines are notably recognized throughout the industry.
SILICON ENGINEERING: Designs, develops and qualifies our custom developed semiconductor solutions. The group partners with other engineering teams and industry partners to create innovative digital, analog and mixed-signal ASICs and FPGAs. This group develops a broad variety of chips in CMOS, BiCMOS, GaAs and GaN technologies, from large SoC's to mmWave RFICs. The work includes but is not limited to: system architecture, full flow IC development, RF and PCB development, custom packaging, integration & test, SW development and semiconductor qualification. As an intern, you will have the opportunity of applying your skills in ASIC design, computer architecture, Verilog/SystemVerilog, C/C++, EE/RF circuit design.
STARBASE CITY DEVELOPMENT: The Starbase City Development team is responsible for the design and construction of all new residential and commercial amenity projects to build out Starbase into an inspiring and world-class city to live, work, and visit. Starbase City Interns support all phases and scopes of development projects, including the architectural design and project planning, detailed construction and interior designs, permitting and project management (budget and schedule controls), construction oversight and quality controls.
STARSHIP ENGINEERING: Supports the development, operations and build of Starship, a fully reusable transportation system designed to carry both crew and cargo to Earth orbit, the Moon, Mars, and beyond. Opportunities within Starship Engineering include Build Engineer roles, Automation & Controls, Structures Engineering, Manufacturing Engineering and more.
SUPPLY CHAIN: Improves and develops the business processes that enable SpaceX to design, build, launch and reuse the most advanced rockets in the world. Interns in this group will help innovate and improve efficiencies to ensure that the Supply Chain team is continuously evolving to meet its internal customer demands and to achieve SpaceX's overall mission of sending humans to Mars.
TEST OPERATIONS: SpaceX tests every engine, component and stage for development and flight at a 4,000-acre state-of-the-art rocket development facility in McGregor, Texas. Interns will receive the opportunity to take ownership of projects related to the systems and hardware used to prove out the next generation of American rockets.
VEHICLE ENGINEERING: Designs, develops and qualifies hardware on all vehicles. This group partners with engineering and production teams to create innovative, mass-efficient vehicle and spacecraft structures. This group includes but is not limited to: propulsion components, structures engineering, in-space propulsion, integration & test, vehicle analysis, thermal & fluid analysis, life support systems and guidance navigation & control.