Mechanical Engineer, Supply Chain (Starship)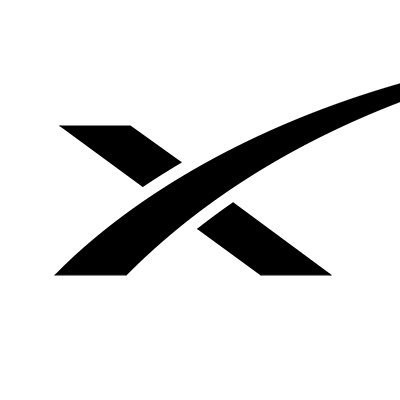 SpaceX
Other Engineering, Operations
hawthorne, ca, usa
Posted on Tuesday, June 20, 2023
SpaceX was founded under the belief that a future where humanity is out exploring the stars is fundamentally more exciting than one where we are not. Today SpaceX is actively developing the technologies to make this possible, with the ultimate goal of enabling human life on Mars.
MECHANICAL ENGINEER, SUPPLY CHAIN (STARSHIP)
SpaceX demands a new type of supply chain. We require our suppliers to provide premium quality with rapidly evolving designs at increasingly ambitious volumes. We are actively looking for candidates who possess comprehensive knowledge of manufacturing and quality tools and have unrelenting motivation to enable suppliers for success. This position will support our Starship program and requires a combination of proven leadership and technical capabilities.
This is a highly technical position that requires practical experience in manufacturing engineering and new product development through to stabilized production for sheet metal components and assemblies used in rockets and rocket engines. The ideal candidate will have a broad and thorough understanding of sheet metal forming, cutting, and assembly, along with associated processes. This candidate should have the desire and capability to take on new challenges in unfamiliar areas to help enable our mission to Mars.
RESPONSIBILITIES:
Serve as the technical point of contact for assigned parts and assemblies of the rocket, solving emergent challenges at suppliers, and mitigating risk to the manifest by addressing high-impact manufacturing and quality challenges
Own the new product integration of new assemblies on the rocket, including determining the ideal manufacturing method, identifying suppliers, and developing the process for ramping to rate. This individual is expected to be the extreme owner for the process at suppliers for new parts, drawing changes, or when re-sourcing existing parts to a new supplier
Conduct design for manufacturing (DFM) reviews to ensure parts are manufacturable at early stages, preferably prior to sourcing
Work with procurement to find exceptional suppliers and vet them appropriately for quality and ability to meet our aggressive takt times
Create and develop specifications as needed to flow down quality and manufacturing requirements to the supply base
Scope out new forming, cutting, and inspection technologies and suppliers that may be employed to improve rate/quality/efficiency
Review issues on assigned parts and solve to the root cause, implementing changes at the supplier, at SpaceX or both, as appropriate, drive further actions to closure, and re-source to new suppliers where appropriate
Create and disposition issue tickets where needed, working with engineering counterparts to implement, but not limited to, required re-work, repair or use as-is disposition
Become thoroughly familiar with your assigned parts and the processes that make up the overall assembly and become the primary point of contact for supply chain related defects on your parts
Demonstrate innovation, technical excellence, attention to detail, self-direction and courage to push the technical envelope which is conventionally held in the industry.
Lead containment activities on assigned parts, working with cross-functional counterparts to agree on scope, path forward and ultimate resolution
BASIC QUALIFICATIONS:
Bachelor's degree in an engineering related field
1+ years of experience with manufacturing and/or inspection of mechanical products in a production environment
PREFERRED SKILLS AND EXPERIENCE:
Master's degree in engineering or business
Fundamental understanding of sheet metal forming, cutting, and assembly processes, particularly in stretch forming (longitudinal and transverse), stamping (progressing and transfer), spin forming, roll forming, roll bending, press brake forming, hydroforming and tube forming/bending of primarily, but not limited to, stainless and carbon steels.
Experience with machining and ancillary operations such as milling, turning, and tube cutting of materials
Experience with engineering drawings, modeling, GD&T, etc.
General familiarity with welding (TIG, MIG and orbital tube welding) of stainless and carbon steels is a plus
Knowledge of supplier quality processes (production part approval process, advanced product quality planning, first article inspection reports, etc.)
Knowledge of statistical techniques and methods, e.g., design of experiments, Lean, Six Sigma, etc.
Experience with quality systems (ISO 9000/TS/AS9100/NADCAP) and MRP/ERP systems
Disciplined approach to problem solving - 8D
Proficient in MS Office and Excel applications and report writing
Experience with sharing information and influencing others across organizational lines, internally and externally
Experience with PPAP and related elements (PFD, PFMEA, control plan, process capability, etc.)
Experience leading containments of discrepant product
Experience in manufacturing with different grades of stainless steel
ADDITIONAL REQUIREMENTS:
Ability to work extended hours, some nights and/or weekends when needed
Ability to travel: up to 40-50% work week travel
Valid driver's license
COMPENSATION AND BENEFITS:
Pay range:
Supply Chain Engineer /Level I: $95,000.00 - $115,000.00/per year
Supply Chain Engineer /Level II: $110,000.00 - $130,000.00/per year

Your actual level and base salary will be determined on a case-by-case basis and may vary based on the following considerations: job-related knowledge and skills, education, and experience.

Base salary is just one part of your total rewards package at SpaceX. You may also be eligible for long-term incentives, in the form of company stock, stock options, or long-term cash awards, as well as potential discretionary bonuses and the ability to purchase additional stock at a discount through an Employee Stock Purchase Plan. You will also receive access to comprehensive medical, vision, and dental coverage, access to a 401(k) retirement plan, short and long-term disability insurance, life insurance, paid parental leave, and various other discounts and perks. You may also accrue 3 weeks of paid vacation and will be eligible for 10 or more paid holidays per year. Exempt employees are eligible for 5 days of sick leave per year.
ITAR REQUIREMENTS:
To conform to U.S. Government export regulations, applicant must be a (i) U.S. citizen or national, (ii) U.S. lawful, permanent resident (aka green card holder), (iii) Refugee under 8 U.S.C. § 1157, or (iv) Asylee under 8 U.S.C. § 1158, or be eligible to obtain the required authorizations from the U.S. Department of State. Learn more about the ITAR here.
SpaceX is an Equal Opportunity Employer; employment with SpaceX is governed on the basis of merit, competence and qualifications and will not be influenced in any manner by race, color, religion, gender, national origin/ethnicity, veteran status, disability status, age, sexual orientation, gender identity, marital status, mental or physical disability or any other legally protected status.
Applicants wishing to view a copy of SpaceX's Affirmative Action Plan for veterans and individuals with disabilities, or applicants requiring reasonable accommodation to the application/interview process should notify the Human Resources Department at (310) 363-6000.