Master Electrician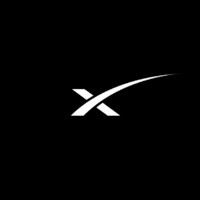 SpaceX
Operations
Bastrop, TX, USA
Posted on Wednesday, August 9, 2023
SpaceX was founded under the belief that a future where humanity is out exploring the stars is fundamentally more exciting than one where we are not. Today SpaceX is actively developing the technologies to make this possible, with the ultimate goal of enabling human life on Mars.
MASTER ELECTRICIAN
RESPONSIBILITIES:
Install or repair any of a variety of electrical equipment such as motor control centers, transformers, switchboards, controllers, circuit breakers, motors, heating units, conduit systems, or other transmission equipment
Preventive maintenance on panels, computer/server rooms and all other aspects of electrical maintenance, repair and troubleshooting
Determine the location and density of circuitry, evaluate load demand, isolate
malfunctions, and incorporate engineering changes
Make circuit analyses, calculate loads, and trace relationships in signal flow
Establish cost savings plans to decrease site power usage or increase usage where needed for business testing purposes
Maintain NEC code enforcement
Manage outside contractors brought in for facility expansion, service and maintenance as needed
Providing electrical and telecom to workstations and other areas
Read and implement schematics and blueprints along with project planning, scheduling and working with other on-site facilities personnel
Install and program automation devices
Install connectors, connector pins, terminals and lugs
Troubleshoot all new and existing electrical lines and all new and existing machinery
Lead fellow electricians on project work as needed
Perform other related duties, as assigned, for the purpose of ensuring an efficient and effective work environment
BASIC QUALIFICATIONS:
High school diploma or equivalency certificate
4+ years work experience in commercial equipment maintenance and repair
Active electrician's license
PREFERRED SKILLS AND EXPERIENCE:
Trade school certification
Training and/or experience in basic operation of soldering wires & connectors, operation of various crimping tools, wire stripping, ohm's law, continuity testing
Ability to use a variety of electrician's hand tools including sawzall, conduit bender, clamp on current meter, and wire tugger, jig saw, hydraulic punch, hand punch, hack saw, multimeter, and spade lug crimper, as well as other measuring and testing instruments
Ability to complete work according to compliance regulations as work may be subject to review by a safety engineer or city inspector for general compliance with accepted practices
Demonstrated skill in practicing safety requirements and OSHA standards when working with hazardous energy, heavy loads, and when working overhead
Working knowledge of construction and building codes, technology and standards
ADDITIONAL REQUIREMENTS:
Ability to perform job duties that require standing, kneeling, crouching, twisting upper body, working in cramped positions in small opening and climbing hand over hand, lifting 25 lbs., and working on ladders/lifts at elevated heights
Must be available for overtime and weekends
COMPENSATION AND BENEFITS:
Pay range:
Master Electrician/Level 4: $35.00 - $43.00/hour
Master Electrician/Level 5: $40.00 - $50.00/hour
Your actual level and base salary will be determined on a case-by-case basis and may vary based on the following considerations: job-related knowledge and skills, education, and experience.

Base salary is just one part of your total rewards package at SpaceX. You may also be eligible for long-term incentives, in the form of company stock, stock options, or long-term cash awards, as well as potential discretionary bonuses and the ability to purchase additional stock at a discount through an Employee Stock Purchase Plan. You will also receive access to comprehensive medical, vision, and dental coverage, access to a 401(k) retirement plan, short and long-term disability insurance, life insurance, paid parental leave, and various other discounts and perks. You may also accrue 3 weeks of paid vacation and will be eligible for 10 or more paid holidays per year.
ITAR REQUIREMENTS:
To conform to U.S. Government export regulations, applicant must be a (i) U.S. citizen or national, (ii) U.S. lawful, permanent resident (aka green card holder), (iii) Refugee under 8 U.S.C. § 1157, or (iv) Asylee under 8 U.S.C. § 1158, or be eligible to obtain the required authorizations from the U.S. Department of State. Learn more about the ITAR here.
SpaceX is an Equal Opportunity Employer; employment with SpaceX is governed on the basis of merit, competence and qualifications and will not be influenced in any manner by race, color, religion, gender, national origin/ethnicity, veteran status, disability status, age, sexual orientation, gender identity, marital status, mental or physical disability or any other legally protected status.
Applicants wishing to view a copy of SpaceX's Affirmative Action Plan for veterans and individuals with disabilities, or applicants requiring reasonable accommodation to the application/interview process should notify the Human Resources Department at (310) 363-6000.