WiFi & RF Compliance Test Engineer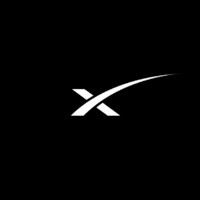 SpaceX
Legal, Quality Assurance
hawthorne, ca, usa
Posted on Saturday, September 2, 2023
SpaceX was founded under the belief that a future where humanity is out exploring the stars is fundamentally more exciting than one where we are not. Today SpaceX is actively developing the technologies to make this possible, with the ultimate goal of enabling human life on Mars.
WIFI & RF COMPLIANCE TEST ENGINEER (STARLINK)
As a member of our fast-paced electromagnetic environmental effects (E3) team, you will be responsible for ensuring RF product compliance on wireless systems utilized for Starlink high speed satellite internet access with a focus on WiFi applications. The E3 team at SpaceX performs exhaustive analysis, design, and test at the board, unit, subsystem, and system levels with extensive opportunity to interact with a vast array of rocket, spacecraft, and ground support equipment hardware and electronics. As one of the few teams required to interface with the design, manufacturing, and production teams, the E3 team plays a critical role in the development of SpaceX systems as we advance our efforts towards broadband satellite internet and safe, reliable, inexpensive, and innovative access to space with the fundamental goal of expanding human space exploration capabilities.
RESPONSIBILITIES:
Support pre-compliance testing and 3rd party certification testing for radio equipment in global markets per FCC, ISED, EN/IEC, ETSI, ITU and associated requirements
Ensure ongoing compliance for compliant designs
Develop automation and measurement tools to improve radio testing fidelity and efficiency
Set requirements for design teams working on a variety of Starlink Product applications
Ensure products meet these requirements through cross-collaboration with the involved design teams
Generate and execute test plans and document results in test reports against the aforementioned standards as well as review and revise test reports generated by external test labs
Troubleshoot RF issues from board to system level
Operate and automate a variety of EMI, RF, and electronics test equipment
Independently perform verifications and document results in a clear, precise, and complete manner
Support engineering effectively and confidently with creative thinking and rigor – question the status quo while adhering to documentation and maintaining prescribed quality standards
BASIC QUALIFICATIONS:
Bachelor's degree in electrical engineering, physics, or other engineering discipline
2+ years of experience in WiFi or radio compliance
Programming/coding experience, preferably python and/or C++ as well as instrumentation automation protocols such as SCPI/VISA/NI
Experience operating a spectrum analyzer, vector network analyzer, power meter, oscilloscope, and base station simulator
Experience with 802.11 (APED), 802.3, IPv4, and IPv6
PREFERRED SKILLS AND EXPERIENCE:
5+ years of experience, including WiFi Radio/RF compliance, analysis, design, and testing
Previous experience with CISPR/FCC radio and EMC standards and requirements
EMC lab experience, including accreditation, maintenance and calibration
Experience performing radio and/or EMC testing
Proficiency with Python
Proficiency with Linux systems
Wi-Fi Alliance Certification experience
Experience with other international EMC and radio requirements for global market access
Knowledge of electrical safety and EMC commercial compliance standards, requirements and test methods for consumer electronics and commercial applications
Demonstrated experience troubleshooting radio compliance issues from board to system level
Previous work experience with reading, interpreting and following circuit schematics, PCB layouts, engineering drawings, BOMs, cable harnesses, wiring schematics, interface diagrams, layout drawings, mechanical drawings, and CAD software
Experience with electrical circuit analysis using simulation tools such as Spice or equivalent
Experience in a fast-paced work environment with production hardware
Familiarity with phased array antenna operating principles and fundamentals
Able to adapt to constantly changing work assignments
Excellent concentration and attention to detail with outstanding work efficiency and accuracy
Excellent verbal and written communication skills
COMPENSATION AND BENEFITS:
Pay Range:
WiFi & RF Compliance Test Engineer /Level I: $100,000.00 - $120,000.00/per year
WiFi & RF Compliance Test Engineer /Level II: $115,000.00 - $135,000.00/per year

Your actual level and base salary will be determined on a case-by-case basis and may vary based on the following considerations: job-related knowledge and skills, education, and experience.
Base salary is just one part of your total rewards package at SpaceX. You may also be eligible for long-term incentives, in the form of company stock, stock options, or long-term cash awards, as well as potential discretionary bonuses and the ability to purchase additional stock at a discount through an Employee Stock Purchase Plan. You will also receive access to comprehensive medical, vision, and dental coverage, access to a 401(k) retirement plan, short & long-term disability insurance, life insurance, paid parental leave, and various other discounts and perks. You may also accrue 3 weeks of paid vacation & will be eligible for 10 or more paid holidays per year. Exempt employees are eligible for 5 days of sick leave per year.
ITAR REQUIREMENTS:
To conform to U.S. Government export regulations, applicant must be a (i) U.S. citizen or national, (ii) U.S. lawful, permanent resident (aka green card holder), (iii) Refugee under 8 U.S.C. § 1157, or (iv) Asylee under 8 U.S.C. § 1158, or be eligible to obtain the required authorizations from the U.S. Department of State. Learn more about the ITAR here.
SpaceX is an Equal Opportunity Employer; employment with SpaceX is governed on the basis of merit, competence and qualifications and will not be influenced in any manner by race, color, religion, gender, national origin/ethnicity, veteran status, disability status, age, sexual orientation, gender identity, marital status, mental or physical disability or any other legally protected status.
Applicants wishing to view a copy of SpaceX's Affirmative Action Plan for veterans and individuals with disabilities, or applicants requiring reasonable accommodation to the application/interview process should notify the Human Resources Department at (310) 363-6000.