Office Manager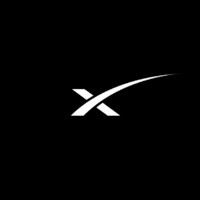 SpaceX
Operations
Vandenberg Village, CA, USA
Posted on Thursday, September 28, 2023
SpaceX was founded under the belief that a future where humanity is out exploring the stars is fundamentally more exciting than one where we are not. Today SpaceX is actively developing the technologies to make this possible, with the ultimate goal of enabling human life on Mars.
OFFICE MANAGER
We are looking for a talented and detailed-oriented Office Manager to support the day-to-day office operations at our launch site in Vandenberg, California. The Office Manager will work as a partner to the launch site director to drive efficiencies and best practices across the site to enhance the experience of employees, customers, visitors, and VIPs. The successful candidate is passionate about our mission, a strategic thinker with a can-do attitude, a strong communicator, and someone who thrives in a fast-paced, dynamic environment.
RESPONSIBILITIES:
Provide exceptional customer service to internal and external customers via phone, email, chat applications, and face-to-face.
Assist with managing multiple calendars, including but not limited to, executive, multiple conference room, and event calendars.
Provide leadership teams with support as necessary, including but not limited to, booking company travel and expense reports.
Assist with coordination/scheduling of meetings with site teams as requested by other SpaceX departments and locations.
Assist with organizing, preparing, and hosting meetings. Some meetings may include preparing meeting content, coordinating food and beverage, furniture re-arranging and audio-visual needs.
Support site leadership with site wide communication and updates.
Welcome guests and travelers with basic wayfinding around the site, temporary workspace location and guidance to events/ operations at the site during the visit.
Ensure all internal and external guests are in compliance with SpaceX Security badging and visitor management expectations.
Manage various site tour requests from community outreach efforts to customer and military partners. Responsibilities include, vetting requests, scheduling, and coordinating logistics across various teams for each visit.
Understand and adhere to Space Force security clearance requirements for guests, manage and submit guest lists for approval, act as a Foreign National escort for events.
Assist with ITAR/NDA form execution and processing.
Coordinate with facilities infrastructure, food services and other support organizations to help manage ongoing improvements and fixes.
Work with various parties to ensure facility remains in good operating condition (cleanliness/organization).
Work with various teams on administrative duties such as supply orders and submitting PO's, shipping needs, managing of budgets, maintaining and updating internal tracking processes, specialty employee gift coordination and distribution.
Schedule and manage site social events and team building activities.
Run various errands as required to support the site readiness and excellence. This may include traveling outside the Vandenberg base to local vendors.
Assist with new hire questions and desk set up. Coordinate with hiring manager, HR, facilities, and IT teams to ensure all items required are ready for new hires.
Other duties as assigned
BASIC QUALIFICATIONS:
Associate degree and 6+ years of experience in an office setting, or a bachelor's degree and 4+ years of experience in an office setting.
Proficient in Microsoft outlook and calendar management.
PREFERRED SKILLS AND EXPERIENCE:
8+ years of experience supporting an office.
Positive "can-do" attitude with willingness to participate at all levels of the business.
Strong work ethic, proactive, self-motivated with ability to hit the ground running.
High attention to detail & sound judgment.
Ability to multi-task, change direction quickly, and thrive in a fast-paced, often high-pressure atmosphere while working with minimum supervision.
Ability to take direction from multiple staff members, prioritize workload, and be willing to do light cleaning and run various errands.
Ability to handle difficult situations and people.
Excellent computer skills - proficiency in all Microsoft applications, especially Word and Outlook, Power Point, and Excel, including ability to maintain spreadsheets, contacts, distribution lists, etc.
Excellent verbal and written communication skills.
ADDITIONAL REQUIREMENTS:
This position is based in Vandenberg, CA and requires being onsite - remote or hybrid work not considered
Must be able to work extended hours including nights and/or weekends as necessary.
Willing to travel (up to 10%).
Ability to pass Space Force background check for Vandenberg
Ability and willingness to occasionally stand in a static position for extended periods
Ability to lift 25 lbs. unassisted
BENEFITS AND COMPENSATION:
Office Manager/Level I: $75,000.00 - $95,000.00/per year
Office Manager/Level II: $90,000.00 - $115,000.00/per year
Your actual level and base salary will be determined on a case-by-case basis and may vary based on the following considerations: job-related knowledge and skills, education, and experience.
Base salary is just one part of your total rewards package at SpaceX. You may also be eligible for long-term incentives, in the form of company stock, stock options, or long-term cash awards, as well as potential discretionary bonuses and the ability to purchase additional stock at a discount through an Employee Stock Purchase Plan. You will also receive access to comprehensive medical, vision, and dental coverage, access to a 401(k) retirement plan, short and long-term disability insurance, life insurance, paid parental leave, and various other discounts and perks. You may also accrue 3 weeks of paid vacation and will be eligible for 10 or more paid holidays per year. Exempt employees are eligible for 5 days of sick leave per year.
ITAR REQUIREMENTS:
To conform to U.S. Government export regulations, applicant must be a (i) U.S. citizen or national, (ii) U.S. lawful, permanent resident (aka green card holder), (iii) Refugee under 8 U.S.C. § 1157, or (iv) Asylee under 8 U.S.C. § 1158, or be eligible to obtain the required authorizations from the U.S. Department of State. Learn more about the ITAR here.
SpaceX is an Equal Opportunity Employer; employment with SpaceX is governed on the basis of merit, competence and qualifications and will not be influenced in any manner by race, color, religion, gender, national origin/ethnicity, veteran status, disability status, age, sexual orientation, gender identity, marital status, mental or physical disability or any other legally protected status.
Applicants wishing to view a copy of SpaceX's Affirmative Action Plan for veterans and individuals with disabilities, or applicants requiring reasonable accommodation to the application/interview process should notify the Human Resources Department at (310) 363-6000.