Barista - Temporary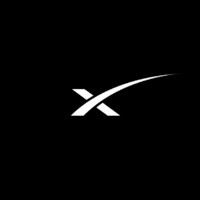 SpaceX
Cape Canaveral, FL, USA
Posted on Wednesday, October 18, 2023
SpaceX was founded under the belief that a future where humanity is out exploring the stars is fundamentally more exciting than one where we are not. Today SpaceX is actively developing the technologies to make this possible, with the ultimate goal of enabling human life on Mars.
BARISTA – TEMPORARY POSITION
The barista role is a team-oriented role for individuals who are familiar with basic customer service principles and have a firm understanding of all basic food and beverage safety principles. A barista should have the ability to identify and utilize food service equipment including but not limited to, manual espresso machines, drip coffee brewers, coffee bean grinders, frozen yogurt machines, and serving utensils. Daily tasks will be focused on supporting customer orders and inquiries, upkeep of food service spaces, as well as setting up and working a station at one of our various service outlets according to leadership's specifications. The barista position supports the mission of SpaceX by providing quality customer service, a welcoming atmosphere, and accurate order fulfillment to help ensure our services boost morale and productivity across the company.
RESPONSIBILITIES:
Set up, work, and maintain a clean and safe workstation
Complete daily tasks as delegated by management (maybe location specific)
Communicate any and all relevant information to the supervisor
Help the team meet time and quality standards set by the supervisor
Actively participate in all health and safety procedures
Prepare and sell coffee drinks by following prescribed recipes and preparation techniques for coffee drinks, such as espresso, latte, cappuccino, matcha, etc.
Maintain inventories of assigned workspaces by replenishing coffee bean supply, stocking coffee brewing equipment, maintaining supplies, etc.
Keep equipment operational by following operating instructions; troubleshooting breakdowns, performing preventive maintenance, calling for repairs
Maintain a clean, safe, and healthy work environment by following organization standards and sanitation regulations
Improve quality results by studying, evaluating, and re-designing processes, implementing changes, maintaining & improving the appearance of workspaces according to the desired scenography
Assist customers with purchase needs and inquiries
Accurately take orders and ring them into the POS with minimal errors
Provide exceptional customer service
Follow written and verbal instructions efficiently and execute these instructions
POSITION DETAILS:
This is a temporary position with SpaceX, for the length of time as stated, and is subject to change with minimal notice as business needs dictate.
LENGTH OF POSITION: 3 months (permanent hire conversion based on performance and business need)
LOCATION: Cape Canaveral, FL
BASIC QUALIFICATIONS:
High school diploma or equivalency certificate
2+ years of customer service experience in a food service environment that includes coffee and beverage services
PREFERRED SKILLS AND EXPERIENCE:
3+ years of customer service-related experience in a food service environment that includes coffee and beverage services
Sound understanding of food safety and sanitation practices
Possession of or willingness to obtain a food handler card
Manual espresso machine experience
High level of professionalism
Experience in a corporate environment
Basic computer skills (Microsoft Office, Excel, and Outlook primarily)
Strong communication skills, both written and verbal
Willingness to learn and take guidance from others
A high degree of ethics and passion for providing superior customer service
Superior leadership capabilities; ability to work well within groups
ADDITIONAL REQUIREMENTS:
Ability to pass Air Force background check for Cape Canaveral
Ability to work shifts during the hours of operation
Ability to work across a 7 day/week roster, including afternoon/evening shifts when required
Ability to work holidays as business requires
Ability to carry large heavy items, such as dishes in tubs or trays unassisted (up to 25 lbs.)
Ability to stand for long periods of time – up to 10 hours a day
Ability to perform frequent bending, stooping, and lifting of objects
COMPENSATION AND BENEFITS:
Pay range:
Barista/Level 1: $20.50/hour
Barista/Level 2: $22.50/hour
Your actual level and base salary will be determined on a case-by-case basis and may vary based on the following considerations: job-related knowledge and skills, education, and experience.
Base salary is just one part of your total rewards package at SpaceX. You may also be eligible for potential discretionary bonuses. You will also receive access to comprehensive medical coverage, access to a 401(k) retirement plan, and various other discounts and perks. You will also be eligible for 10 or more paid holidays per year.
ITAR REQUIREMENTS:
To conform to U.S. Government export regulations, applicant must be a (i) U.S. citizen or national, (ii) U.S. lawful, permanent resident (aka green card holder), (iii) Refugee under 8 U.S.C. § 1157, or (iv) Asylee under 8 U.S.C. § 1158, or be eligible to obtain the required authorizations from the U.S. Department of State. Learn more about the ITAR here.
SpaceX is an Equal Opportunity Employer; employment with SpaceX is governed on the basis of merit, competence and qualifications and will not be influenced in any manner by race, color, religion, gender, national origin/ethnicity, veteran status, disability status, age, sexual orientation, gender identity, marital status, mental or physical disability or any other legally protected status.
Applicants wishing to view a copy of SpaceX's Affirmative Action Plan for veterans and individuals with disabilities, or applicants requiring reasonable accommodation to the application/interview process should notify the Human Resources Department at (310) 363-6000.