Shipping Specialist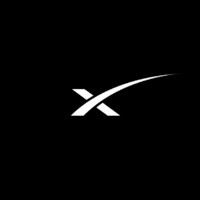 SpaceX
Vandenberg Village, CA, USA
Posted on Thursday, November 2, 2023
SpaceX was founded under the belief that a future where humanity is out exploring the stars is fundamentally more exciting than one where we are not. Today SpaceX is actively developing the technologies to make this possible, with the ultimate goal of enabling human life on Mars.
SHIPPING SPECIALIST
As a Shipping Specialist, you will be responsible for the expedient movement of designated items needed to support production, test, and launch operations. Primary functions of the Shipping Specialist include the packaging, manifesting, and tracking of materials as requested by internal and external customers.
RESPONSIBILITIES:
Sort mail and categorize by department for delivery to internal customers
Identify and coordinate with security team(s) screening of executive mail
Identify appropriate internal routing for indistinctly addressed mail
Interact with Executives Assistants or Executives to ensure timely delivery of sensitive materials
Assist internal customers in determining accurate postage/shipping to efficiently route personal requests
Maintain inventory levels necessary to support mail center operations, including postage meter funds
Process certified mail for internal customers, HR, Legal, and Finance departments as needed
Communicate with SpaceX employees for personal article pickup (business cards, personal packages, etc.)
Properly package and manifest parcel, LTL, and large freight as required to ensure product integrity throughout the transportation cycle to intended destination
Manifest consignments with information provided by requestor and schedule movements accordingly based on delivery demand (FedEx, UPS, 3PL vendors, expedite courier services, etc.), ensuring that each package has the correct information and configuration to guarantee intended delivery conditions
Create shipping documents, packing slips, shipping labels and BOL's meeting SpaceX processing requirements
Create/print identifying labels for all material/packages being shipped for traceability
File and maintain records of shipping documents per departmental guidelines
Perform cycle counts to assure proper inventory is allocated in Shipping-owned Incoming/Outgoing areas
Track critical shipment's and update delivery status to requestors
Responsible for system integrity for all shipments including coordination with requestor and distribution center(s) to ensure timely product delivery
Maintain strict material handling practices in accordance with best business practices
Accurately update required tracking systems (spreadsheets, modules, external data sources)
Operate forklifts and material handling equipment per safety procedures to load carriers as required in order to load material onto delivery trucks competently and without incident
Coordinate with internal delivery system drivers/material handlers to pick up and expedite material to the shipping department to avoid cutoffs and evade flight delays
Maintain good customer relationships and provide timely updates on shipments as needed to both origin and destination
Process outbound material through ERP system, partnering with appropriate departments to ensure quality and quantity of material is delivered to vendors
BASIC QUALIFICATIONS:
High school diploma or equivalency certificate
3+ years of experience in a shipping role
Experience in freight and expedited shipping
PREFERRED SKILLS AND EXPERIENCE:
Bachelor's degree
Experience in a high volume manufacturing, aerospace, automotive, or commercial aircraft environment
Experience with ERP system(s)
Strong computer skills, including familiarity with the Microsoft, Excel and Power Point
Certification operating a forklift or other material handling motorized vehicles and equipment
Comprehension of shipping International goods to Asia, UK and South America
Comprehension of shipping temperature sensitive items within the US
Knowledge of Indicia and Pitney Bowes software (USPS requests)
Knowledge of processing USPS certified mail
ADDITIONAL REQUIREMENTS:
Must be able to work the following shift: Monday to Friday, 6am - 4:30pm
Ability to lift up to 25 lbs. unassisted, lifting, standing, climbing, bending, grasping, sitting, pulling, pushing, stooping, stretching, and carrying are generally required to perform the functions of this position
Must be willing to work overtime and weekends as needed
Must be willing to work in an open-aired environment, lacking temperature controls
Must be able to stand/walk for up to 75% of shift time
Ability to pass Air Force background check for Vandenberg
COMPENSATION AND BENEFITS:
Pay range:
Shipping Specialist/Level 1: $22.00 - $27.00/hour
Shipping Specialist/Level 2: $25.25 - $32.00/hour
Shipping Specialist/Level 3: $29.75 - $38.50/hour
Your actual level and base salary will be determined on a case-by-case basis and may vary based on the following considerations: job-related knowledge and skills, education, and experience.
Base salary is just one part of your total rewards package at SpaceX. You may also be eligible for long-term incentives, in the form of company stock, stock options, or long-term cash awards, as well as potential discretionary bonuses and the ability to purchase additional stock at a discount through an Employee Stock Purchase Plan. You will also receive access to comprehensive medical, vision, and dental coverage, access to a 401(k) retirement plan, short and long-term disability insurance, life insurance, paid parental leave, and various other discounts and perks. You may also accrue 3 weeks of paid vacation and will be eligible for 10 or more paid holidays per year.
ITAR REQUIREMENTS:
To conform to U.S. Government export regulations, applicant must be a (i) U.S. citizen or national, (ii) U.S. lawful, permanent resident (aka green card holder), (iii) Refugee under 8 U.S.C. § 1157, or (iv) Asylee under 8 U.S.C. § 1158, or be eligible to obtain the required authorizations from the U.S. Department of State. Learn more about the ITAR here.
SpaceX is an Equal Opportunity Employer; employment with SpaceX is governed on the basis of merit, competence and qualifications and will not be influenced in any manner by race, color, religion, gender, national origin/ethnicity, veteran status, disability status, age, sexual orientation, gender identity, marital status, mental or physical disability or any other legally protected status.
Applicants wishing to view a copy of SpaceX's Affirmative Action Plan for veterans and individuals with disabilities, or applicants requiring reasonable accommodation to the application/interview process should notify the Human Resources Department at (310) 363-6000.