Director, PLG Education and Enablement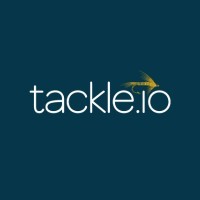 Tackle.io
United States
Posted on Wednesday, March 22, 2023
Tackle is the leading solution built to help software companies generate revenue through a data-driven Cloud go-to-market (Cloud GTM). Our Platform and our team come together to help our customers identify the right buyers, grow cloud co-sell relationships, and transact efficiently at scale through AWS, Google Cloud, Microsoft, and Red Hat.
Tackle works with more than 500 software companies including Auth0, CrowdStrike, HashiCorp, Lacework, New Relic, Snyk, VMware, and many more at every stage—from companies scaling their go-to-market to the largest software companies in the world. We are venture backed by three of the world's top SaaS investors—a16z, Bessemer Venture Partners, and Coatue—to execute on our mission to positively transform the way that software is sold.
Tackle is looking to hire a Director, Product Led Growth (PLG) Education & Enablement to build and scale a high-performing education and enablement team while refining our current product led education strategies by unifying systems, processes, and data across the business. Reporting to the VP, Product, you will lead our Customer and Go-To-Market (GTM) education & enablement efforts and play a critical role in growing our business by deploying enablement strategies to help Tackle scale and grow.
You will work in an exciting, positive environment surrounded by kind, talented, creative people. Tacklers have a bias to action, and we act without ego; in all interactions we know it is critical to respect, value and support each other. We succeed and fail as a team, with a mindset of pursuing success instead of avoiding failure. Wellness is a critical pillar of the company and we live this value in a variety of ways, with empathetic servant leadership at every level and flexible working hours to ensure a healthy work-life harmony.
We'd love to talk if you have experience in Customer Education, Sales Enablement, or Growth roles. Please apply even if you don't meet all of the listed requirements!
In This Role You Will:
Lead a results-driven team focused on PLG across customer education and go-to-market enablement
Provide the foundation for content and education experiments to drive PLG across Sales, Customer Success, Partners, Marketing and Product
Drive the strategy of technology decisions for education, content, and go-to-market platforms that will drive a scalable & digital education experience
Iterate and test what content (webinar, video, tutorial, etc.) customers need at each step of Tackle's product journey to drive success and value as fast as possible
Utilize key customer journey data to develop education strategies to ensure customers are reaching their goals with the product
Develop education & content strategies and programs for PLG growth (acquisition, activation, conversion, and retention)
Focus on delivering in-product experiences through embedded training content to help Tackle customers overcome obstacles and find solutions
Orchestrate in product experiences to various Tackle subject matter experts to help with the consultative experience
Facilitate and organize ongoing training to uplevel the skills of our Tacklers for continuous self service consumption across the GTM organization (Sales, CS, Partners, Marketing, etc.)
Lead the team in developing training content, roleplays, and coaching to enable all customer-facing teams to execute our GTM initiatives successfully
Partner with Product Marketing and Partnership teams to design programs for enabling teams on industry trends, new products, new messaging, marketing campaigns, competitive intelligence as well as on skill development
Create Tackle and Cloud GTM industry certifications for our prospects and customers
You Should Have:
Accomplishments leading and executing enablement & education strategies for SaaS companies (PLG tactics is a huge plus)
High integrity, strong collaboration skills, and always operate with humility
Developed, managed, and evolved a digital knowledge base of content; including, but not limited to tutorials, self-paced learning, webinars, guides, blog posts, etc.
Strong ability to build consensus across cross-functional teams with a focus on data and metrics-driven decision making
Passion and understanding for learning with a speciality in creating digital, asynchronous enablement content for end users
Full-time employees currently enjoy these amazing perks and benefits:
· Work remotely from anywhere within the US & Canada
· Competitive salary
· Equity package
· Health, dental and vision coverage
· Company off-site summits
· Monthly wellness reimbursement
· Internet and phone reimbursement
· $1000 home ergo/office set up
· Generous vacation plan & flexible work hours
· 401k + matching
· Technology tools to do your best work
· Company surprises and swag
· Awesome co-workers
TACKLE VALUES:
Start with the customer - We succeed when our customers succeed. That's why every role at Tackle leads to the customer. We exist to support, guide, and empower our customers.
Explore and experiment - We are curious and creative at work, always looking for innovative ways to improve. We continuously iterate and push the boundaries of what's possible. Tackle is a safe place to try new things.
Learn and grow as a team - We seek and share knowledge across Tackle. We actively connect and collaborate with others. We welcome different perspectives and invite healthy debate.
Celebrate wellness - We value work-life harmony and personal well being. We share and appreciate stories of wellness every day. We are remote by design, so all Tacklers have the freedom to be their best selves.
Tackle together - We work openly and transparently at Tackle. We are caring, empathetic, and kind. Every Tackler plays a part in our welcoming, inclusive culture.
The Hiring Process:
We have a transparent and streamlined hiring process that can typically be completed in one to two weeks:
• Phone screen
• 3 additional video chat interviews (on occasion there may be opportunities for in-person interviews)
• Some positions may require a take home test or
additional steps throughout the process
(this will be communicated to the candidate)
We are a welcoming, diverse team with a wide range of backgrounds and experiences. We were born and built remote and welcome others who believe remote companies are the way companies will be built into the future. At this time, we can only accept applicants who reside within the United States and Canada.
Tackle.io
is proud to be an Equal Opportunity-Affirmative Action Employer – Minority / Female / Disability / Veteran / Gender Identity / Sexual Orientation. Tackle makes hiring decisions solely based on qualifications, merit and business needs at the time. We hope to empower and support every individual and celebrate the diverse cultures, perspectives and experiences in our teams. Our Equal Opportunity policy applies to all employment practices within Tackle.