Compliance Manager- Default Servicing SME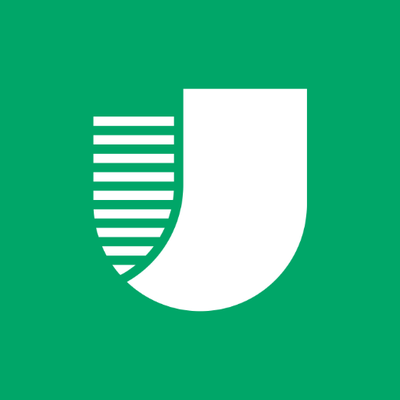 Upgrade
Legal
Phoenix, AZ, USA
Posted on Wednesday, April 26, 2023
Upgrade is a fintech company that provides affordable and responsible credit, mobile banking, and payment products to everyday consumers. We were the fastest growing company in the Americas last year according to the Financial Times and Upgrade Card was the fastest growing credit card in America. We have delivered over $21 billion in affordable and responsible credit over the last 5 years. The company is backed by some of the most prominent technology investors and was recently valued at $6.3B.

We have built an energizing, collaborative and inclusive culture where team members help each other, learn and innovate to move the company and its customers in the right direction, and own the outcome of their efforts.

Upgrade has been named a "Best Place to Work in the Bay Area" three years in a row, "Top Companies to work for in Arizona" and one of the "Best Engineering Department" awarded annually by Comparably. We've also received recognition for being a best company for Diversity, Women, Culture, and Veterans.

We are looking for new team members who get excited about designing and delivering new and better products to join a team of 1500 talented and dedicated professionals. Come join us if you like to tackle big problems and make a meaningful difference in people's lives.
---
What You'll Do:
Perform initial due diligence reviews on potential default servicing and debt purchasing vendors

Conduct ongoing oversight and testing of existing vendors and debt buyers

Work closely with Compliance, Vendor Management and Operational teams to ensure identified issues are remediated timely

Work with Compliance and Legal departments to advise Operations on nuanced or high risk collections and default issues involving bankruptcy, debt settlement, repossession, and loss mitigation

Review collection communications

Advise on proper credit reporting for delinquent accounts
What We Look For:
Bachelor's Degree

5-7 years background in compliance, auditing, testing, legal, or regulatory/law enforcement experience specific to default servicing and collections

Experience in the financial services industry, either working for an lender, investor, marketplace platform, law firm, or regulator

Understanding of consumer-facing regulations, information technology systems, and standard system implementation methodologies
Nice to Have:
Deep understanding of FDCPA and its application in different forms of collection activities

Broad knowledge of financial products, markets, and laws and regulations, including consumer regulations such as FDCPA, FCRA, and UDAAP

Understanding of regulations applying to credit cards, auto loans, and unsecured credit

Excellent critical thinking, presentation, written communication, time management, and analytical skills

Integrity, motivation, intellectual curiosity, and enthusiasm

Knowledge of Microsoft Word and Excel
What We Offer You:
Competitive salary and stock option plan

100% paid coverage of medical, dental and vision insurance

Flexible PTO

Opportunities for professional growth and development

Paid parental leave

Health & wellness initiatives
Notice to California-based Candidates for Employment. This California Candidate Privacy Notice is intended to provide information about how Upgrade collects and uses personal information to California consumers who apply for employment with Upgrade If you are employed by Upgrade, refer to the Employee Handbook for additional information. For any questions about this notice, please contact ccpa@upgrade.com.
Personal Information Upgrade Collects:
Identifiers Including name, address, email, telephone number, social security number, driver license number, passport number, and other personal identifying information.

Characteristics of protected classifications under California or federal law, including demographic information and other personal information obtained during the application process, such as gender, race, national origin

.

Professional or employment-related information, such as salary/compensation and benefits packages, other relocation or job preferences, prior background, experience, skills, and other information in support of your application, reference information, other information obtained through background checks, including employment, credit, and criminal history. Education Information.

Any other information you provide as a part of recruitment, job application, or interview process.
Purposes for Collecting Personal Information:
To consider

qualifications, skills, and interest for employment

.

To communicate with you during the recruitment and interview process. To conduct background checks and verify your information if you are offered employment

.

To provide compensation, including payroll, and administer stock options and benefits, including medical, dental, vision, commuter, and retirement benefits. To provide human resources services and conduct performance evaluations. To monitor work eligibility including work-related licenses, credentials, training, and eligibility to work in the United States. To improve recruitment and interview processes and ensure a safe and efficient working environment. To comply with applicable legal or regulatory requirements including state and federal company reporting obligations.
We are an equal opportunity employer and value diversity at our company. We do not discriminate on the basis of race, religion, color, national origin, gender, sexual orientation, age, marital status, veteran status, or disability status.