Manager, Vendor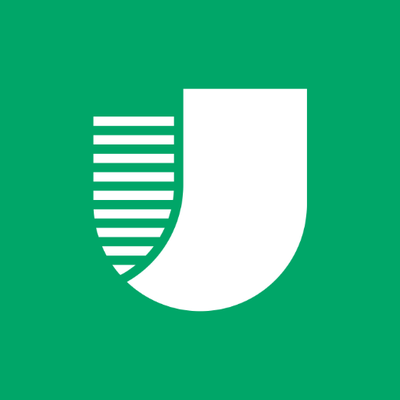 Upgrade
Phoenix, AZ, USA
Posted on Wednesday, May 17, 2023
Upgrade is a fintech company that provides affordable and responsible credit, mobile banking, and payment products to everyday consumers. We were the fastest growing company in the Americas last year according to the Financial Times and Upgrade Card was the fastest growing credit card in America. We have delivered over $21 billion in affordable and responsible credit over the last 5 years. The company is backed by some of the most prominent technology investors and was recently valued at $6.3B.

We have built an energizing, collaborative and inclusive culture where team members help each other, learn and innovate to move the company and its customers in the right direction, and own the outcome of their efforts.

Upgrade has been named a "Best Place to Work in the Bay Area" three years in a row, "Top Companies to work for in Arizona" and one of the "Best Engineering Department" awarded annually by Comparably. We've also received recognition for being a best company for Diversity, Women, Culture, and Veterans.

We are looking for new team members who get excited about designing and delivering new and better products to join a team of 1500 talented and dedicated professionals. Come join us if you like to tackle big problems and make a meaningful difference in people's lives.
About the Role:
The Vendor Manager is part of the Collections Department which focuses on contacting and negotiating payment arrangements with past due customers. This role must be able to cultivate relationships with first-party partners, have strong process improvement and performance management skills. The ideal candidate brings a positive mindset to our team environment and embodies Upgrade's core values (We help each other, We're always learning, We move fast and We act as owners).
What You'll Do:
Day to day management of SLA and KPI performance of first party partners.

Enhance and implement collections strategies for all stages of the collections cycle.

Oversee first party performance and staffing.

Conduct performance and compliance reviews with first parties and develop performance improvement plans as needed.

Provide regular performance reporting to senior management.

Maintain policy and procedures, ensure accountability to established guidelines, establish new policy & procedures as business needs warrant.

Conduct agency site visits for compliance and performance reviews.

Maintain up-to-date expertise and knowledge of collection laws, rules, regulations, and developments.
What We Look For:
5+ years of management experience in collections for a consumer auto portfolio, credit card or installment loan portfolio with 2+ years experience managing collection or servicing agencies.

Bring a flexible mindset, we are growing quickly and you may need to adapt to changing policies and procedures while maintaining high-quality work output.

Excellent time management and work prioritization skills while managing multiple projects.

Capable of completing assigned tasks with careful attention to detail.

Ability to thrive in a dynamic, fast-paced and changing environment with ease and with minimal supervision.

Excellent verbal and written communication skills with the ability to work effectively with a wide range of people.

Proven track record of meeting and exceeding production and quality expectations.

Deep understanding of the collections process and best practices.

Strong working knowledge of legal collections and litigation flow.

Problem solving and analytical skills.

Ability to thrive in a dynamic and fast-paced environment.

Extensive collections knowledge.

Excellent knowledge of FDCPA/FCRA rules and standards.
What We Offer You:
Competitive salary and stock option plan.

100% paid coverage of medical, dental and vision insurance.

Flexible PTO.

Opportunities for professional growth and development.

Paid parental leave.

Health & wellness initiatives.
Notice to California-based Candidates for Employment. This California Candidate Privacy Notice is intended to provide information about how Upgrade collects and uses personal information to California consumers who apply for employment with Upgrade If you are employed by Upgrade, refer to the Employee Handbook for additional information. For any questions about this notice, please contact ccpa@upgrade.com.
Personal Information Upgrade Collects:
Identifiers Including name, address, email, telephone number, social security number, driver license number, passport number, and other personal identifying information.

Characteristics of protected classifications under California or federal law, including demographic information and other personal information obtained during the application process, such as gender, race, national origin

.

Professional or employment-related information, such as salary/compensation and benefits packages, other relocation or job preferences, prior background, experience, skills, and other information in support of your application, reference information, other information obtained through background checks, including employment, credit, and criminal history. Education Information.

Any other information you provide as a part of recruitment, job application, or interview process.
Purposes for Collecting Personal Information:
To consider

qualifications, skills, and interest for employment

.

To communicate with you during the recruitment and interview process. To conduct background checks and verify your information if you are offered employment

.

To provide compensation, including payroll, and administer stock options and benefits, including medical, dental, vision, commuter, and retirement benefits. To provide human resources services and conduct performance evaluations. To monitor work eligibility including work-related licenses, credentials, training, and eligibility to work in the United States. To improve recruitment and interview processes and ensure a safe and efficient working environment. To comply with applicable legal or regulatory requirements including state and federal company reporting obligations.
We are an equal opportunity employer and value diversity at our company. We do not discriminate on the basis of race, religion, color, national origin, gender, sexual orientation, age, marital status, veteran status, or disability status.